Happy Customers
I'm thoroughly impressed by the ease of setup with your services, and your hands on support helping me ... cont'd
No Crowds, No Hassles
Every GoWest Hosting account includes ample resources for even the most robust web applications. Our secure servers are always undersold to give your site plenty of breathing room! See Plans & Prices
Free Trial Hosting
We are so confident you'll like our services, we don't charge a dime until you're all set up. Every GoWest Hosting plan includes a no-risk free trial offer.
Sign up now to get started.
Easy Reseller Hosting
GoWest on Facebook
GoWest Hosting New Account Signup
No Setup Fees • No Hidden Charges • Fast, Friendly Customer Service • 100% Guaranteed
Free Trial - Try Before You Buy, All Features Available
Sign up now - no payment required! Use this simple signup form to submit your basic information - we'll follow up to confirm the details, and set up your account right away. Take up to 72 hours to set up your site and explore the options in your Helm or cPanel control panel (extended trial period available upon request). Once you're satisfied with the service and environment, simply contact us to provide payment information, and you're all set!
Questions? Email our Support Team or Call Anytime: 435.644.8523
Pricing and Features: Compare Hosting Packages Reseller Hosting Plans
Plans & Prices
Reseller Hosting
Free Trial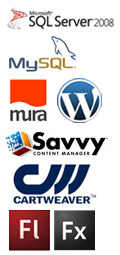 Customer Reviews
Video Help Tutorials
ColdFusion Help
Authorize.net Services

GoWest Hosting is a verified Authorize.net reseller. Details & Sign Up
News & Updates